Hello patient loyal friends! I had a baby and his name is Theodore Alexander! (goes by Theo or Xander) Our little buddy is 4 weeks old today! 4 weeks later and I still don't know what to call him- I often call him Thinker (thats stinker with a lisp- boy likes to poop) I think as time goes by his little personality will let me know if he's a Theo, Teddy or Theodore (or even a middle namer: Xander) Until then i'll just keep calling him my little thinker stinker winker dinker minker!
On the early morning of Wednesday, Sept, 10th we started the process of being induced...and after two days of labor he was born on September 11th at 10:06pm weighing 8lbs 5oz 21 inches long. The process was long, peaceful, hard and exciting. I pushed and pushed and pushed and little guy wouldn't come out. He ended up being transverse (head was turned) we tried everything to get him to turn back. I was in every position you could think of (by now my epidural wore of and I was exhausted and crying in pain) as hard as I tried we ended up needing a c-section. I really did feel like a total failure. Like my body wasn't meant to birth my son, and in reality my pelvis was just too small for him- even if he did turn. With him being overdue he was just too big for me! But i'll never ever ever forget the moment they held him in front of me, with my drugged eyes I looked so deeply into his. Admiring that head full of hair and seeing that he had my nose and eyes. He looked so chubby and healthy, like he's been out into the world for weeks. He had the sweetest pout- he also had his dad's mouth. He was the perfect mix of us both. After a hard pregnancy and long delivery, I gave life to our son- Theodore Alexander. My sweet baby- you are worth every tear I shed over you and all the pain I endured- you are the gift of God.
Next set of photos are by our friend Rylee Hitchner. So thankful she took photos of the sweet moments of us as a new family.
These next set of photos are a few I took the first few days home with the little guy. His first bath was a big deal! The contraption Robbie is wearing is a towel apron that our friends sweet mom made! Its genius and it works perfectly!
Our baby has been so alert since day one, so some of these photos I find myself thinking he looks so much older, when really he was just under a week! He has the best face expressions!
Oh Lord I just love him so much. Also love seeing my husband become the sweetest dad. He is so in love with his son, I can't handle it! He is so tender and protective, I've fallen in love all over again.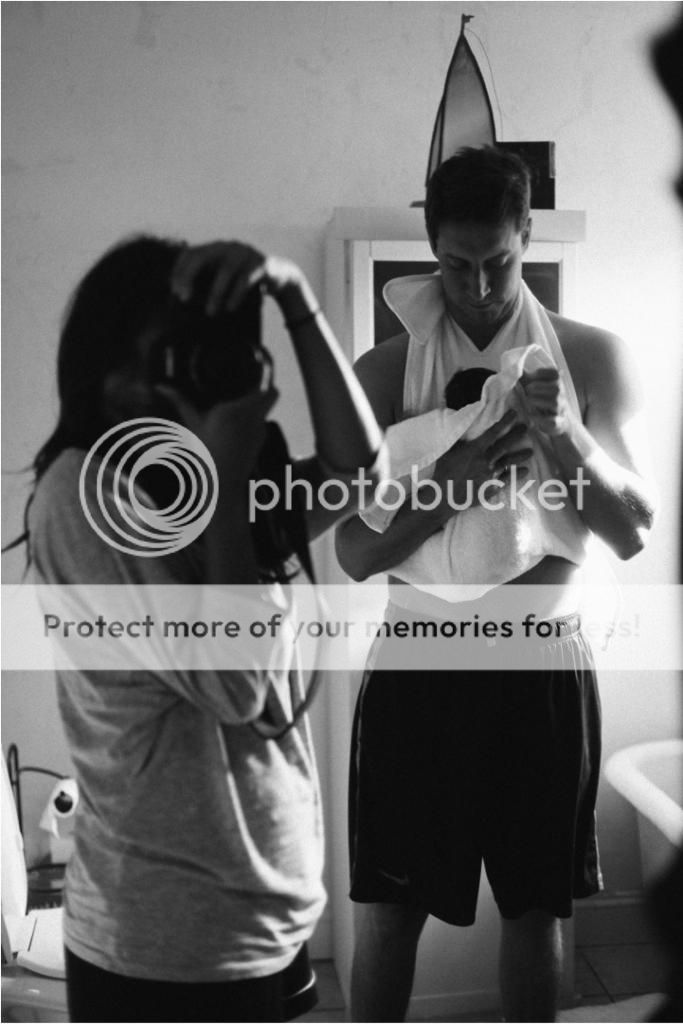 This last photo is one of my favorites, his little profile kills me. We can't believe we survived the first month! This week we've noticed he has started to look at our eyes- it makes us so giddy! Can't wait until he throws us a smile- I'm going to pass out i'll be so happy!
Or just pass out, i'm tired.
-jo